Compared to other sectors, the travel business has more stringent requirements and difficult payment needs. Travel comprises complex supply chains (and corresponding payment channels) that encompass hotels, airlines, vehicle rentals, and a wide range of other transport and travel services in addition to being cross-border and constantly changing. In addition to long payment times, overseas travel frequently involves cancellations, delays, changed reservations, amongst other difficulties.
Additionally, the margins for the travel industry are extremely thin. Therefore, having the appropriate payment infrastructure is crucial, especially for global online travel agencies (OTAs). With key roles such as coordinating distribution and facilitating payments, OTAs play a crucial role, that of a "melting pot" in the marketplace. As such, there must be special consideration on payment processes based on their interactions with other travel stakeholders.
Technology, especially those provided by FinTechs plays a crucial role in revolutionising travel payments. Covid-19 has sped up transformation and highlighted the demand for digital solutions that concentrate on user experience and operational effectiveness. Undoubtedly, travel stakeholders would be the biggest beneficiaries from FinTechs with travel solutions.
Rebounding from COVID-19 pandemic
As shared in a previous article, the COVID-19 pandemic had a significant influence on the travel industry, which resulted in an estimated loss of a staggering $4 trillion (dating back to 2020). As we approach the post-pandemic phase, travel stakeholders can take heart that digital payments have a significant potential to contribute to the industry's resurgence and long-term profitability, something that was sorely impossible to do when we are in the midst of the pandemic.
The limited margins that travel businesses rely on can be protected by more efficient payments, and because Covid-19 has accelerated digital innovation adoption, travel stakeholders have the chance to recover and come out stronger from the pandemic - if they concentrate efforts on improving their payment and treasury management capabilities. Various industry reports have shown that through improved treasury management, focusing on security, providing flexible payment options, and most importantly, bringing about excellence in customer experience; it is widely acknowledged that enhanced digital payments can aid in the recovery of the broader travel industry.
The future of travel payments is in the shape of (virtual) cards
Virtual cards were already revolutionising the travel sector before the pandemic and they are among the developments that potentially have the biggest positive impact on B2B travel payments. Virtual cards have a number of compelling features that make them particularly ideal for B2B travel payments, which includes helping travel businesses increase their margins.
Although online retailers (OTAs) may have been the first digital disruptors in their own industry, their payment methods have not fully matched up to the their consumer acquisition and marketing digital capabilities which at times can cause friction in the customer experience. Working with a payment provider who empathises the difficulties facing travel businesses as they recover from the pandemic is essential to developing a payment route map that is future-proof.
With SUNRATE's online solutions, our virtual cards have proven their ability to innovate and provide peace of mind while processing travel payments:
You can facilitate real-time and batch virtual cards issuance using our platform and APIs;

You can set your own card limits and expiration dates;

You can create single and multiple use cards with easy account reconciliation;

and we support major global currencies including USD, EUR, GBP, SGD and JPY.
It is also important to note that SUNRATE is certified to the international financial data security standard: Payment Card Industry Data Security Standard (PCI DSS) Level 1.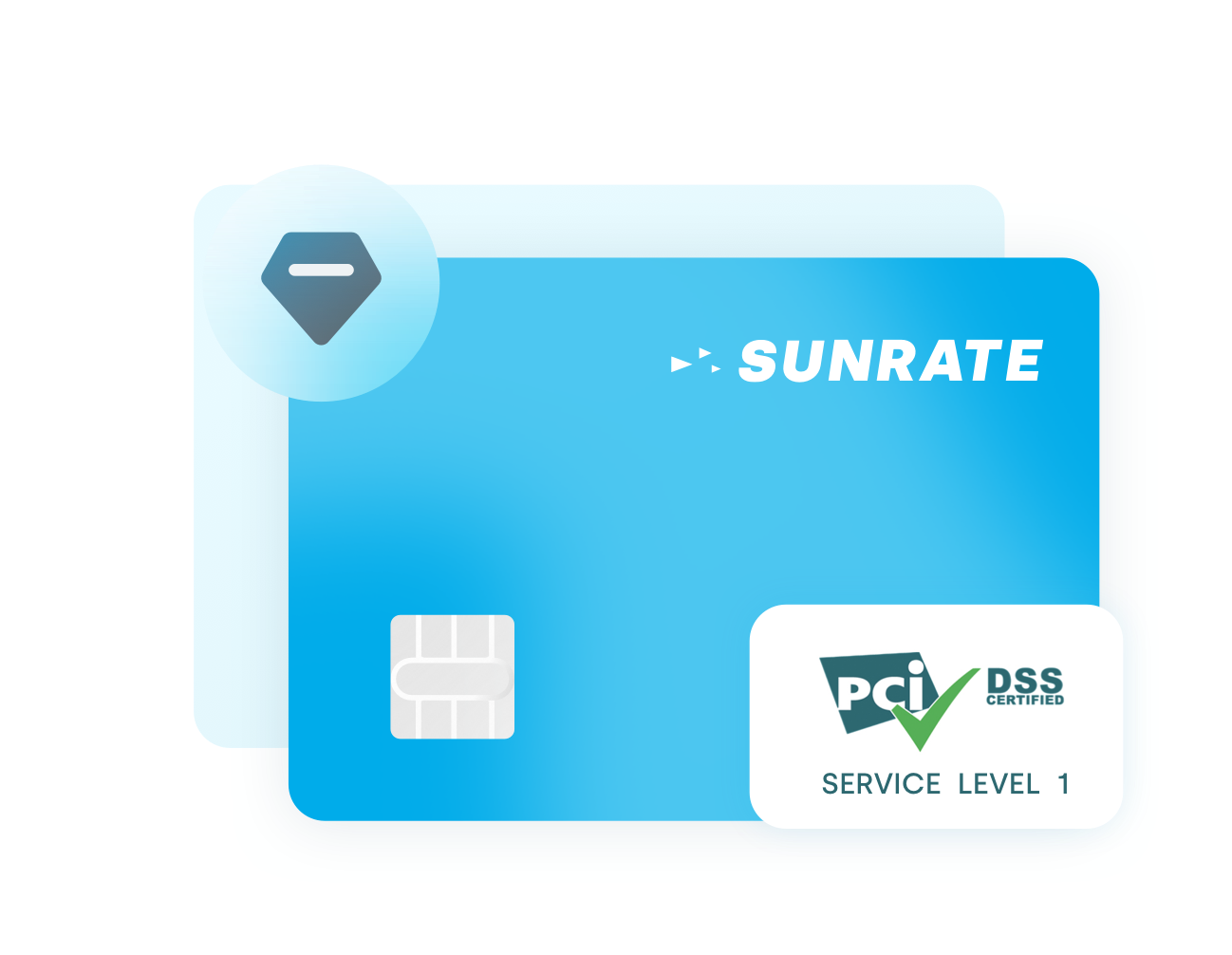 Our upcoming partnership announcement with a global well-known OTA will show how we are revolutionising the travel industry, and our ambitious intention to help travel stakeholders navigate choppy waters ahead. While this will not be our only announcement, stay tuned or you can find out more by speaking with our travel specialists today.